12:30 am
[gid_prewett]

Hello there! Hangman aside, anyone else notice the three bright green skulls with snakes coming out of their mouths just floating above the general London area? They don't seem to be advertising anything particularly exciting or safe, but I was just wondering.
Oh and on the wireless, there's talk of dozens of people being dead all over the country. Just randomly falling down dead, according to Muggles. Anything we can do about it? Know? Ask? See to? Wonder about?
7:22 pm
[podmore_sturgis]

Such productive meetings!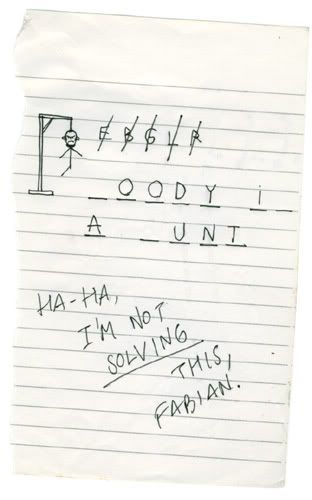 Current Mood:
a laughing penguin
2:07 am
[bumblesnore]

Attention...
There will be a meeting of the Order of the Phoenix at a time and location to be owled to you.
It is time.
9:24 pm
[podmore_sturgis]

SAY NO MORE
I'M JUST USING THIS TO LET THE OLD BLOKES IN THE ORDER KNOW THAT AUROR TRAINING IS OFF. NO MORE. FINITO. ZERO.
Shear Day my arse.
Current Mood:
enraged
1:21 pm
[hawkeyed]

Moody, I need to know what's happening in the North. I can't tell if it's stupid children playing games or if they need to be taken care of.
5:46 pm
[siriuslythebest]

er
never wrote anything in here before but something really weird is going on with some folk at this school and i want to know what it is.
headmaster?
Current Mood:
worried
12:29 am
[bumblesnore]

Welcome, to the Order of the Phoenix
Greetings.
If you can see this message, then you have accepted the invitation sent to you by owl post to join this secret organisation known, for the moment, as the Order of the Phoenix. The intent of this group is to observe and monitor a growing threat in our world, a darkness slowly spreading throughout our villages, our country and even this very school.
I realise that you are all very young, however I also realise your potential as the future of the wizarding world. You have already shown great bravery here at Hogwarts, not to mention intelligence, loyalty and - with a few exceptions - common sense. I have great hope that you can all defend our magical way of life as we know it now, to make certain that no one person is cut down for who they are or where they come from, to prove that blood is no measure of a witch or wizard's power, but rather what they
do
with that power.
If you have any questions, I urge that you save them for the first meeting of the Order of the Phoenix, to take place in a location to be given to you at a future date. Until then I trust you will not discuss this organisation in your journals or even in public. Please refrain from all mention of the Order outside of its meetings, as the subtle knife is always more deft than the obvious sword.
Happy Easter.
Albus Dumbledore
Headmaster
Current Mood:
calm